---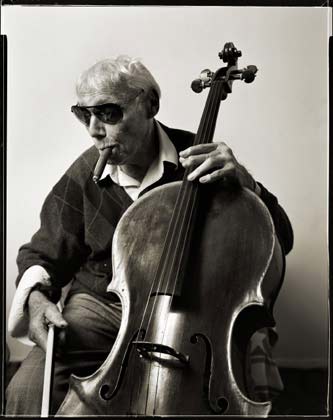 Harvey Shapiro (June 22, 1911 – October 25, 2007) was born in New York, New York. Shapiro's first cello teacher was Willem Willeke, a medical doctor and a well-known cellist. Shapiro also studied with Diran Alexanian.
In 1937, Shapiro joined the NBC orchestra and from 1944 to 1946 he served as the principal cellist. In 1939, Shapiro, Oscar Shumsky, Josef Gingold, and William Primrose founded the Primrose String Quartet.

From 1947 to 1963 Shapiro performed with the WQXR Radio Quartet and recorded as soloist with Victor, Columbia, Decca, and Nonesuch Records.

In 1970, Shapiro became a professor of cello at Juilliard. In 1991 he was nominated as "Best Teacher of the Year" at Julliard, and he was awarded the Schatzer Award.
---